Don't know how your clients find you online?

Spending more on landing a client than the client's value?

Spending time and money on marketing? But not seeing results?

Is your marketing budget wasted?
We configure web tracking to record all web visits.

We provide you with a weekly/monthly return on Ad spend (ROAS).

We're the experts, we can prove results. 

Take control of your marketing budget. We'll deliver value at a price you can afford.
Google Ads


Google Business Profile Ads

Google Maps Ads

Google Search Ads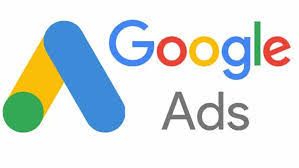 Assessing your advertising budget to ensure you are getting the most out of it, whether it's $10 or $100 a day.
Ensuring any campaigns you are currently running are beneficial and are not wasting time or money.
Setting up new campaigns that optimize spending and drive bookings for your business.
Using our large keyword database — both in English and in Spanish — to run highly efficient ad campaigns.
Using our experience working with millions of dollars of spending in this sector to tailor our advertising services to your business uniquely.
Working closely with your team to manage all aspects of advertising in your business.
SEO Management


Landing Page Optimization

Content Creation

Google SEO Audit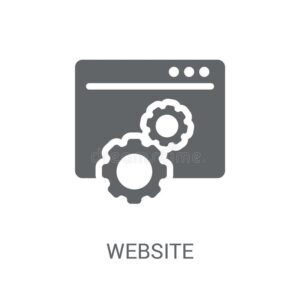 Improving on your existing website, or rebuilding the site from scratch.
Creating focused content — with information about the services you provide — that plays to your strengths.
Ensuring your content reflects the full range of services you offer.
Improving your position in your catchment area to attract more local customers.
Search Engine Optimization (SEO) for your website and landing pages.
Ensuring your ads include keywords and are reaching your target audience.
Ensuring there is consistency in high-quality content across the board.
Optimizing user experience by improving slow load times.
Acuity Booking System Manager


Online Receive Payments

Online Booking Management

Web Analytics & Tracking
Choosing an appropriate online booking system for your clinic, setting it up, and integrating it with your website.
Configuring follow-up emails to drive repeat visits.
Setting up online payments.
Setting up your schedule and figuring out when you can offer each type of baby scan.
Attaining positive google reviews from existing and future customers.
"A Wave of Bonding: Stacey's 4D Baby Ultrasound Clinic"
Stacey's Baby Wave 4D Ultrasound Clinic has been a revolutionary success in the last twelve months, providing expectant mothers with an incredible opportunity to bond with their unborn child and receive state-of-the-art imaging technology. Despite the availability of Google Ads, Stacey was unable to secure appointments until United Ultrasound Marketing Partners identified a critical need for ultrasound clinics and utilised Google Ads as a powerful solution.
Now, thanks to Acuity Booking software, Stacey's clinic is able to provide families with a safe and comfortable environment while delivering non-diagnostic ultrasounds and full prenatal imaging services. With this innovative venture, Stacey's Baby Wave 4D Ultrasound Clinic has become one of the most sought-after providers of elective prenatal ultrasounds!
1. Google Ads Difficulty: Overcoming Low Search Volume and Birth Policy Violations
 Upon purchasing my baby ultrasound clinic in Austin, I knew that Google Ads was the way to go for marketing, but there were some difficulties. With Google Ads, it can be hard to find success with low search volume and birth policy violations. Due to health regulations, Google Ads is very strict on what you can and cannot advertise.
Luckily, I found Ultrasound Marketing Partners which was a great help in getting started. They provided me with an in-depth consultation about how to set up Google Ads campaigns including keyword research and structure optimization. Ultrasound Marketing Partners took care of all the technical aspects of Google Ads so that I could focus on running my business.
Once my Google Ads campaign was fully optimized by Ultrasound Marketing Partners, I started seeing good results. Google Ads allowed me to reach more potential customers in a much quicker time frame than traditional marketing methods.
I was also able to take advantage of Google Ad's integration with Acuity Booking which is an online scheduling platform. This made it easy for new customers to schedule appointments directly from Google Ads without ever having to call or email us.
Overall, Google Ads has been a great success for my baby ultrasound clinic and Ultrasound Marketing Partners has made the process much easier for me. My Google Ads campaigns have led to more appointments and revenue for my business and Acuity Booking makes it simple for new customers to book their appointment with just a few clicks.
2. The Only Partner to Help Baby Ultrasound Clinics Grow
 With Google Ads becoming more competitive and expensive every day, baby ultrasound clinics need a marketing partner that will help them acquire new patients quickly and cost-effectively. Ultrasound Marketing Partners has made it possible for baby ultrasound clinic owners to get the most out of Google Ads by providing expertise in campaign structure, ad copywriting, Google Best Practices implementation, budget management, and more.
Not only does Ultrasound Marketing Partners provide Google Ads services, but UMP also provides Acuity Booking – an online appointment booking system that drives immediate revenue and increases patient retention. By streamlining the booking process with Acuity Booking, baby ultrasound clinics can save time while boosting their bottom line. It takes only a few minutes to set up, and there's no additional cost involved.
With Google Ads and Acuity Booking, United Ultrasound Marketing has become the go-to partner for baby ultrasound clinics looking to grow their business quickly and cost-effectively.
3. Google Ads Strategy: Monthly Calls and Keyword Removals Ensure Success
 At Ultrasound Marketing Partners, Google Ads are a key component of our success. We create campaigns that target potential customers and increase conversions. Our Google Ads strategies are tailored to each individual client's goals – whether they want to drive more traffic or generate more sales.
We start with initial keyword analysis and bid strategy optimization, then move on to monthly calls and keyword removals. This helps us ensure that our clients' Google Ads campaigns remain optimized for maximum performance and cost efficiency. As part of this process, we also monitor the website performance closely and make adjustments when needed.
With Google Ads, it's important to stay up-to-date on changes so you don't fall behind the competition. We also integrate Acuity Booking into Google Ads to make sure our clients have the best online booking experience possible. This helps streamline their customer experience and increase conversions – something that all baby ultrasound clinics should strive for!
In addition, we use Google Analytics to track how customers are finding us and how they respond to different tactics in Google Ads. This allows us to refine our strategies over time and ensure continued success for our clients' Google Ads campaigns
At Ultrasound Marketing Partners, we understand what it takes to succeed with Google Ads campaigns for baby ultrasound clinics. With our experienced team of professionals and customized Google Ads strategies, we can help you reach your goals – no matter what they may be! Contact us
4. Identifying a Critical Need and Creating Solutions for Pregnancy Ultrasound Clinics
 Ultrasound Marketing Partners is the leading Google Ads partner for baby ultrasound clinics. We understand and appreciate the unique needs of pregnancy ultrasound clinics and have developed effective Google Ads strategies to meet those needs. With our Google Ads expertise, Ultrasound Marketing Partners can help you generate more leads, increase website traffic, and maximize your return on investment with Google Ads.
We also offer Acuity Booking to ensure that customers are able to book appointments quickly and easily. This system allows customers to conveniently select their appointment time online without having to contact the clinic over the phone or wait in a long line at the office. Acuity Booking helps provide an efficient customer experience while helping reduce administrative costs associated with manual booking processes.
Our team is dedicated to understanding your unique needs and providing Google Ads solutions that are tailored to you. United Ultrasound is committed to helping baby ultrasound clinics succeed in delivering exceptional customer experiences and reaching new customers with Google Ads. Let us help you unlock the potential of Google Ads for your business! Contact us today for more information about our Google Ads services.
We look forward to discussing how Ultrasound Marketing Partners can help with your Google Ads strategy and Acuity Booking implementation. Together, we can set you up for success!
Thank you for considering the Ultrasound Marketing Partners team as a Google Ads partner and Acuity Booking provider for your pregnancy ultrasound clinic. We look forward to working together soon!
5. The Power of Google Ads: Making Stacey's Baby Wave 4D Ultrasound Clinic a Reality
 As a baby ultrasound clinic owner, I know how important it is to showcase your services in the best light. Google Ads was an incredible tool to do just that! With Google Ads, my clinic, Stacey's Baby Wave 4D Ultrasound Clinic became visible practically overnight.
Not only were Google Ads effective for visibility, but they helped drive referrals and bookings with ease. I used Google Ads targeting tools to segment my desired customer base and promote specific types of scans so that customers would easily find me online when they searched for the type of scan they wanted.
The success of Google Ads didn't stop there. I partnered with Ultrasound Marketing Partners to craft customized campaigns tailored specifically to my business. They helped me optimize my Google Ads campaigns, so I was able to get more value for my money.
Finally, I integrated Acuity Booking into my Google Ads campaigns to make it easy for customers to book their scans without ever having to leave the Google Platform – this saved me time and energy when it came to scheduling appointments.
Thanks to Google Ads, Ultrasound Marketing Partners, and Acuity Booking, Stacey's Baby Wave 4D Ultrasound Clinic is now a reality! These tools have been crucial in helping me reach a larger customer base and grow my business. If you're an ultrasound clinic owner looking for ways to increase visibility or drive referrals and bookings, Google Ads is the way to go.
It's my mission to help other ultrasound clinic owners experience success as I have – Google Ads is a powerful tool that shouldn't be overlooked! With Google Ads, Ultrasound Marketing Partners, and Acuity Booking on your side, you can make your baby ultrasound business dreams a reality.
6. Monthly Google Account Strategist Calls Unlock More Success for Stacey's Baby Wave 4D Ultrasound Clinic
When Stacey opened up baby Wave 4D Ultrasound Clinic, she knew she wanted to stand out from the competition. Google Ads was her tool of choice and Ultrasound Marketing Partners was her partner of choice. Google Ads didn't make it easy for Stacey to increase visibility, but Ultrasound Marketing Partners took care of that.
Ultrasound Marketing Partners set up a Google Ads account for Stacey and with Acuity Booking, managed scheduling for appointments so that customers could book their ultrasound sessions easily. The team at UUM also took care of creating multiple campaigns and finding the right keywords associated with each one for maximum reach.
In order to further optimize her Google Ads account and ensure optimal results, United Ultrasound Marketing provided Stacey with monthly Google Account Strategist Calls. On these calls, UMP's Google Ads experts discussed the latest developments in Google Ads and how best to capitalize on them for Stacey's clinic. They also looked into her account performance, suggested changes and answered any questions she had.
The Google Account Strategist Calls have been instrumental in helping Stacey increase visibility for Baby Wave 4D Ultrasound Clinic and maximize return on investment from Google Ads. She has seen a steady increase in appointments booked as well as an impressive ROI of over 90%.
Stacey is now reaping the rewards of working with Ultrasound Marketing Partners – increased visibility, more appointments booked and an impressive Google Ads ROI. For baby ultrasound clinic owners looking to get the same success, United Ultrasound Marketing and their Google Account Strategist Calls are the way to go.
 7. Frequent Google Ads Disapprovals and Negative Keywords Removals -> United Ultrasound Marketing Partners' Strategies!
As a baby ultrasound clinic owner, Google Ads can be a great way to reach out to new customers and generate more leads. However, I had the misfortune of frequent Google Ads rejections and negative keyword removals that made me feel completely lost and overwhelmed. Until Ultrasound Marketing Partners came around!
Ultrasound Marketing Partners has been an absolute game changer. They have provided us with comprehensive Google Ads pre-approval strategies tailored specifically to our business needs. We knew exactly what was needed in order to get Google Ads approved quickly and effectively, without any further hassle. In addition, they also helped us set up Acuity Booking software integration on our website so that we could easily manage and track online bookings from Google Ads leads.
Thanks to the help and support of Ultrasound Marketing Partners, we have been able to successfully scale our Google Ads campaigns with utmost confidence! We now have greater control over our Google Ads approval process and better insights into customer behaviour through Acuity Booking integration.
I can confidently say that  Ultrasound Marketing Partners has been a blessing for us! They are truly an expert in Google Ads pre-approvals, keyword removals, and Acuity Booking software integration – so if you're a baby ultrasound clinic owner looking for Google Ads success, then look no further than United Ultrasound Marketing! Their services are worth every penny and will definitely take your business to new heights.
In conclusion, Stacey's Baby Wave 4D Ultrasound Clinic has achieved incredible success in the last twelve months through its partnership with Ultrasound Marketing Partners.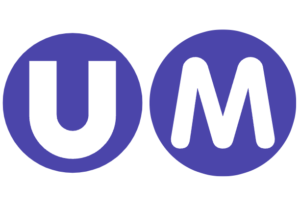 Contact
Mail: palani@ultrasoundmarketing.net
Phone: +353 89 453 0418